This Half Windshield is designed to fit the POLARIS ACE Model. It is tinted, scratch-resistant polycarbonate.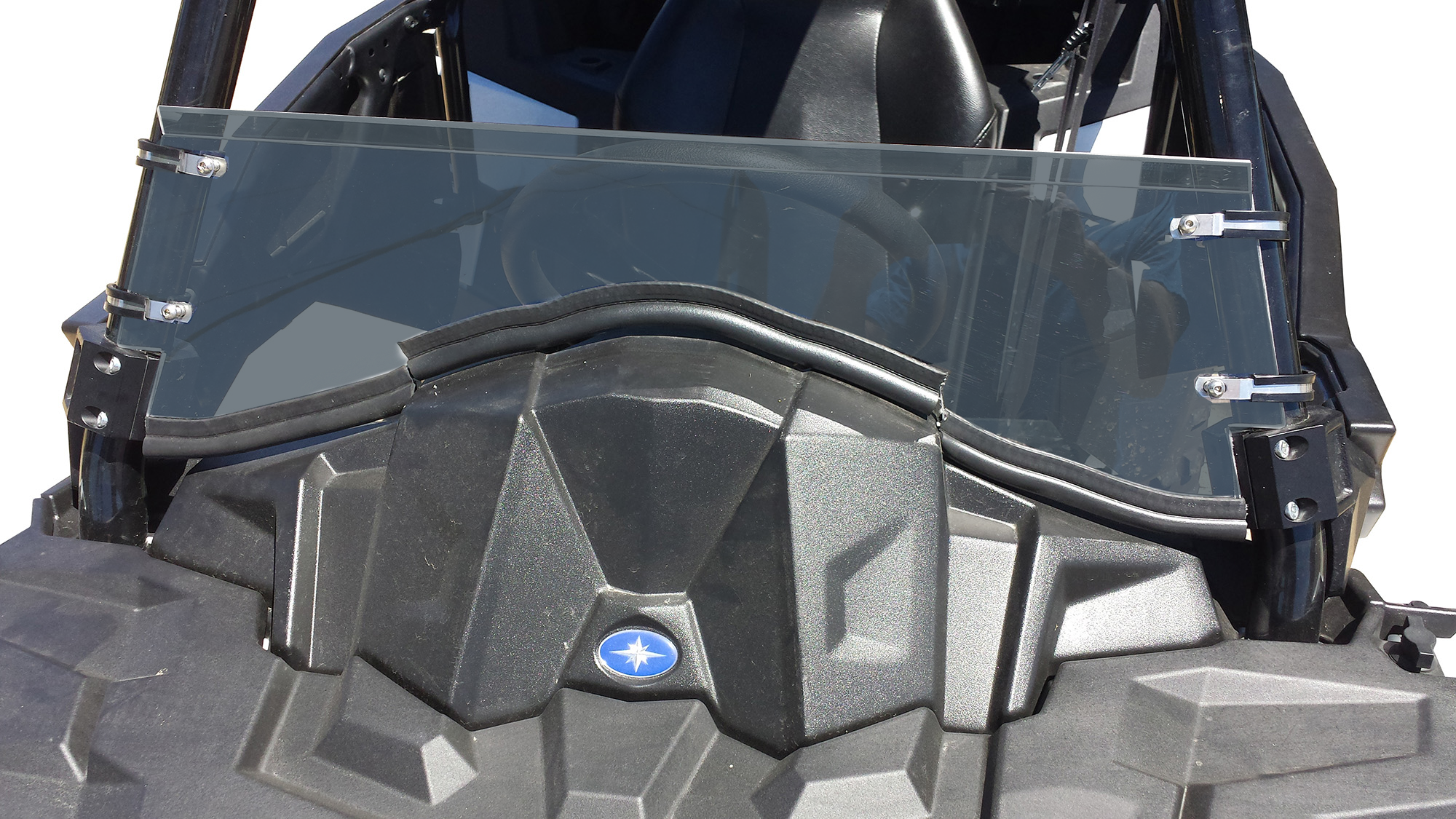 Our windshields are manufactured to our highest standards with quality features and made from scratch resistant, super strong, optically clear polycarbonate and are designed with a 45 degree upper lip forward to reduce air flow and dust in the cab and also to increase the strength and stability of the windshield. They are designed with a contour to fit the hood of the vehicle and also includes a rubber seal on the bottom of the windshield to prevent scratching and damage to the hood. All edges are rounded and smooth for safety and appearance. Attractive rubber cushioned stainless steel mounting clamps and stainless steel hardware is included. Warranty against cracks or breakage.
Half Windshield, Rubber Cushioned Stainless Steel Clamps and Hardware and Form Fitted Rubber Cushioned Hood Seal.
Note: We can't guarantee all of our products are compatible with other after-market manufacturers' designed parts.