This rear window is designed to close off the rear of the cab in order to keep out weather and debris. Options are available for both 2 seat and 4 seat Pro XPs.  This product will not fit a Pro XP Turbo R. Double Ott Rear Windows are available in 4 materials: Clear, Tinted, Clear Hard-Coat, or Tinted Hard-Coat. This rear window is also available with speaker cutouts to fit the Stage 4 Rockford Fosgate Audio system. This kit includes: 1 Double Ott Rear Window with weather stripping installed and a hardware kit complete with stainless steel hardware and clamps.
Installation is simple and easy. The included instructions will walk you through the process step by step. A total of 2 clamps and one bracket will be used along with 4 nuts, bolts, and washers.  
Designed, manufactured, and tested in the USA! All Double Ott products are manufactured in Nampa, Idaho, USA and put through rigorous testing. If our products don't hold up, we won't sell them. 
Free shipping to the continental US.
Download the Install Instructions (PDF)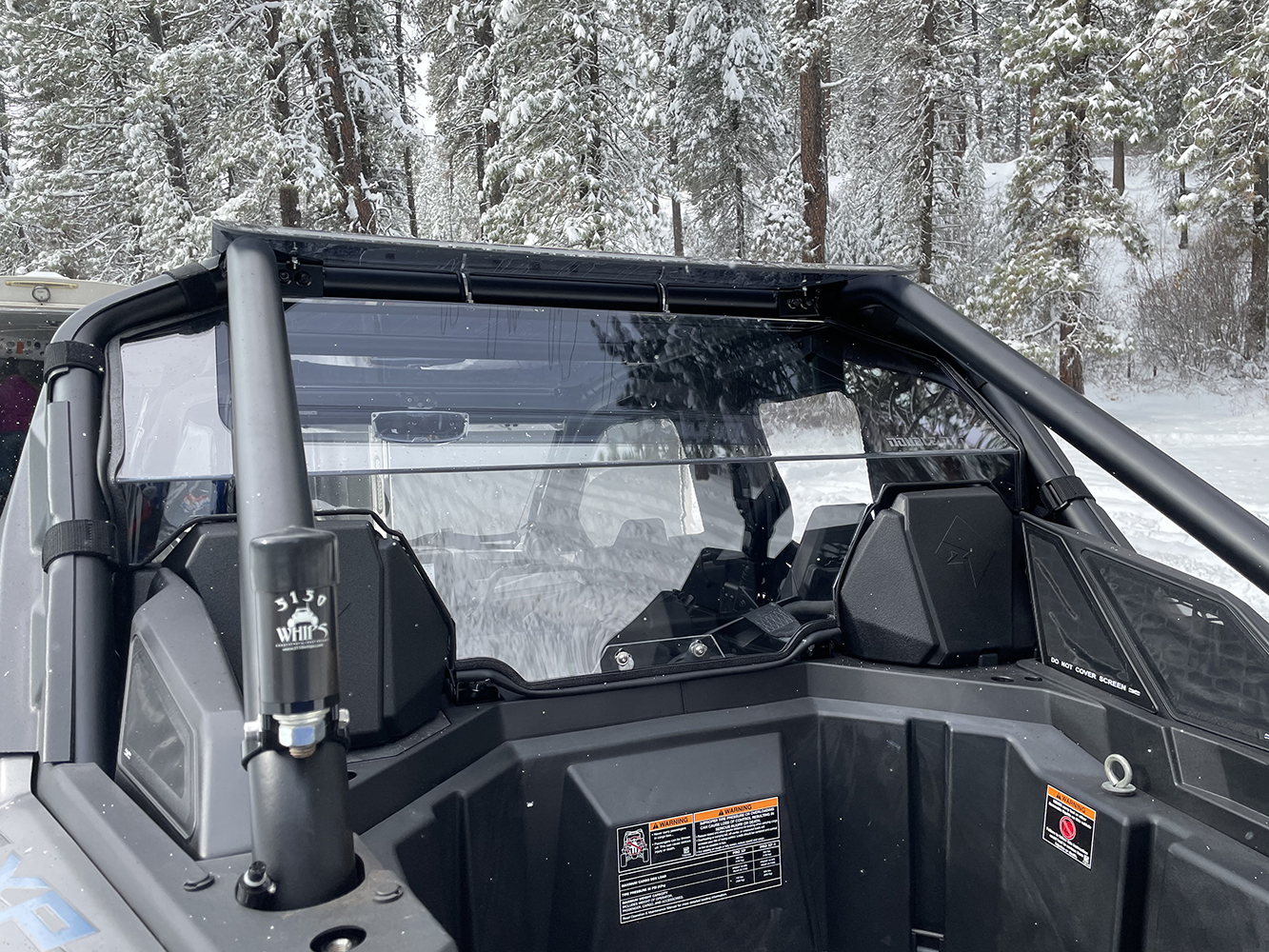 Note: This product fits RZR Pro XP, both 2 and 4 seats.  The 4 Seater is compatible with the Polaris Spare Tire Rack.
NOTICE: Pro XP 4 seat rear window will not fit a Pro XP Turbo R.

We can't guarantee all of our products are compatible with other after-market manufacturers' designed parts.